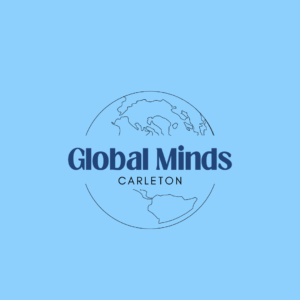 Global Minds Carleton
Info
Global Minds Carleton positively impacts global issues through awareness campaigns, fundraisers and hands on volunteering.
We directly respond to current issues plaguing our world today — ranging from climate change, poverty, homelessness, natural disaster, and much more!
We are a club filled with compassionate volunteers who want to make the world a better place. If that sounds like you, then this is the club for you!
Contact Us
Global Minds First Member Meeting
September 14th, 2023 - 5:30pm-6:30pm
Come learn more about global minds and meet our executive team! There will be food, games and a chance for you to share your ideas! This event is open to anyone interested in learning more about Global Minds Carleton. Registration …
Learn More
Leadership
Global Minds Carleton goes through an "Election" leadership succession procedure. This takes place each year and for all executive positions.