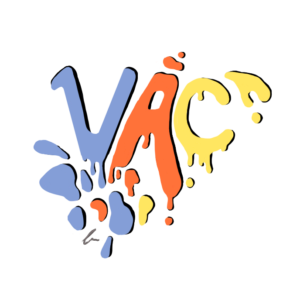 Visual Arts Carleton
Info
Casual club where art-lovers can socialize and create ! We provide prompts and free materials (paints, markers, pencil crayons, embroidery materials, collage etc). Check our socials for when & where and drop in if you're free!
Contact Us
First VAC Meeting
September 29th, 2023 - 5:00pm-8:00pm
general meeting where everyone is welcome! we will be providing art supplies, but feel free to bring your own WIPs and projects. meet fellow artists at Carleton! Registration Cost: Free
Learn More
Leadership
Visual Arts Carleton runs an election for all executives every year.
From their constitution: 
7.2 A succession officer will be selected in a consensus manner. They cannot run in the
election. Successions officers may be
○ A neutral party to all elections being held within the club
○ A member of the Clubs Oversight Commission
○ A member of the CUSA Clubs Office
○ A club member or an external student non-member
Elections will happen in the final meeting of the winter semester. All members
running in a contested position shall get the chance to speak for at least one (1)
minute to the members present at the election. The election will be a closed ballot
ranked-choice voting.